Sermons & Prayers
A TRUE CHRISTMAS - 2017
from "We Shall Live in Heaven" (Meie Elu on Taevas)
Pastor Harri Haamer was arrested and deported to Siberian Gulag in 1948. He writes about a Christmas Eve in the Magadan Transit Camp for prisoners to arctic Pacific Russia: "Harri, it's Christmas Eve!" one of my countrymen calls to me from the threshold of my hut as he returns to his own barracks from the mess tent. "Will we be celebrating Christmas?" my compatriot asks naively, standing by the door. "Of course we will," I reply. And so, we make plans for celebrating Christmas. The Estonians who have not yet been sent away with the transports are all in Barracks 4 except for me. I promise to take my Book and go to them when evening comes.
Just like every other day, we worked until dark. Then I brush the workshop dust from my clothes, slide my New Testament into my pocket and head for Barracks 4. There are a couple dozen Estonian men left there. As I enter, they are sitting on the floor, as usual, around the void left by a stove someone has torn out. The men make room for me right there on the floor. They have prepared a pulpit for me on Christmas Eve. I begin my service by saying, "Today Christmas begins." The men are silent. Their expressions are serious but festive. Crouching on the floor, I start singing the lovely old carol "Silent Night, Holy Night"... The men pick up my key and join me in song. My congregation is no larger than these twenty men here .... I give my Christmas sermon to them. We bow our heads to pray. I pray Jesus, the Child of Christmas, will bless us this night with heavenly peace and solace and bless those at home who are thinking of us with sorrow in their hearts. We give ourselves up to the grace of the Father, who has, even in these miserable conditions, given us joy through His Christmas Gospel and reassured us in this hopeless situation with the promise of eternal life.
Pastor Haamer was freed in 1955 and served in Estonia until the Lord took him to heaven in 1987 A.D.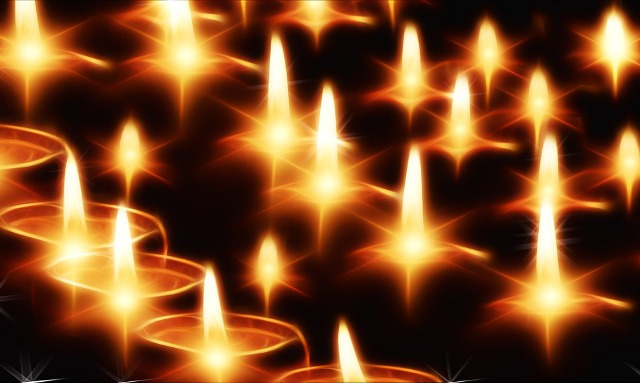 ~~~~~~~~~~~~~~~~~~~~~~~~~~~~~~~~~~~~~~~~~
For Thanksgiving - 2017
Thanksgiving Day is a national holiday celebrated in Canada and the United States. It began as a day of giving thanks for the blessing of the harvest of the preceding year. Similarly named festival holidays occur in Germany and Japan. Thanksgiving is celebrated on the second Monday of October in Canada and on the fourth Thursday of November in the United States, and generally the same part of the year in other places.
Although Thanksgiving has historical roots in religious and cultural traditions, it has long been celebrated as a secular holiday as well. In Estonia, people used to celebrate thanksgiving as "lõikustänu püha", as the time when all the harvest was in, days were shorter and nature was waiting for winter. In our Christian life we have thanksgiving day every day, but on this special day is nice to have the family come together. Thanksgiving is the day for that wonderful family tradition. In the United States it is remembered in connection with the first get together with the natives who taught many survival skills to the Pilgrims. In our Estonian congregation we make a special donation to our Church. At the October 22nd service, you could bring in your donation or send it by mail to our Treasurer Eha McDonnell. When you give your donation please stop to think on the blessings in your life. Thank God for your health, for your home, for your family and friends, for the quiet moments, for the your church and many, many other things. You know best what are the blessings in your life and thank God for them.
~~~~~~~~~~~~~~~~~~~~~~~~~~~~~~~~~~~~~~~~~
No one has gone to heaven except the Son of Man, who came from heaven. John 1:13
Only Christ would be able to testify to a truth this remarkable. How can human reason make sense of this strange teaching or how can it understand how it all fits together? How can Jesus come down from heaven and in the same time live above. How can Jesus ascend back to heaven and yet continuously be in heaven? No one could have conceived of such a thought, whether in his heart or in his mind. Human reason says it's impossible for someone to descend from heaven and be in heaven at the same time. That is why Christians are considered foolish. We believe something directly contrary to reason.
Whoever has a difficult time believing that Christ can come from heaven and yet be in heaven shouldn't worry about it. It doesn't matter if we can't grasp this right away. If we are considered fools because of believing this, our foolishness won't hurt us. For Christians are certainly not foolish. We know perfectly well what we believe. We know where we can find counsel and help in all situations. We know we will live eternally after we have been delivered from this world.
But if some people refuse to believe this truth, then they should leave it alone. Instead, they want to figure it out. These people want to resolve the paradox in their own crazy head -- first this way, then that way. All of them think they will find God by figuring it out, but they won't.
However, you must hold tightly to the testimony that was brought down from heaven by Jesus, God's Son. You must believe it, for all Christians dare to believe what Jesus says. Then you can say as apostle Paul says: "I no longer live, but Christ lives in me. The life I now live I live by believing in God's son, who loved me and took the punishment for my sins." (Galatians 2:20) Look at Christ, who was captured and offered for us. He is infinitely greater and superior to anything else in creation. How will we respond when we hear that such a priceless ransom was offered for us? Do we still want to bring God our own good works? What is that compared to Christ's work? He shed his most precious blood for our sins. Let's believe and be saved. We come to God by faith alone.
From Martin Luther's "Through Faith Alone"
~~~~~~~~~~~~~~~~~~~~~~~~~~~~~~~~~~~~~~~~~
Comfort for Troubling Times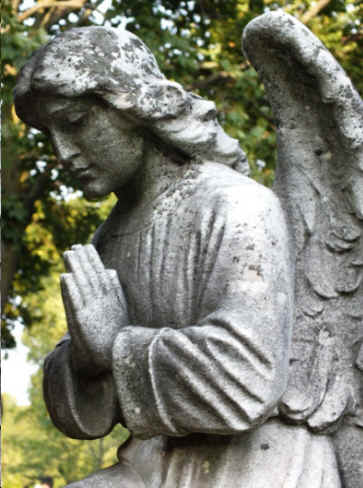 Martin Luther writes: "Whenever we feel distressed and anxious, let us believe Christ and strengthen ourselves with his words. We should receive comfort Christ offers when He says: Don't be troubled. Believe in God and believe in me.(John 14:1) For if we are Christians and stay close to him, we know that he speaks to us. Everything that he says or does is nothing but friendly and comforting words and actions. We can be sure of this that a sorrowful, timid, and frightened heart doesn't come from Christ. Christ doesn't frighten hearts or make them depressed. He came to this earth, did everything, and ascended into heaven to take away sorrow and fearfulness from our hearts and replace them with a cheerful heart, conscience, and mind. That's why he promises to send the Holy Spirit to his followers. Through the Spirit, he wants to strengthen and preserve his followers after he has left. Whoever can trust in what Christ says in this passage Don't be troubled. Believe in God and believe in me will be in good shape and will have won more than half the battle.

~~~~~~~~~~~~~~~~~~~~~~~~~~~~~~~~~~~~~~~~~

Prayer for the sick and by sick:


We know, dear Savior, that You care for people, body and soul. You healed the sick, made the blind to see, the deaf to hear, and even raised the dead. We ask You this day to bless the sick and the hurting among us.

When we are sick, we are weak and vulnerable and know how much we need Your care. We also need the love and service and kindness of others, help us to be Your hands to minister to those in need, being ever mindful that You are the Great Physician.

Be near my bedside as my health fails. I am thankful that most of the days of my life have been free of illness and that good health enabled me to serve You more fully. But now as I lie on my sickbed, I am reminded of how fragile health and life are in this fallen world.

Bless those who care for me, my doctors and health-care workers. If it be Your will, restore my health.

Amen

~~~~~~~~~~~~~~~~~~~~~~~~~~~~~~~~~~~~~~~~~
Martin Luther's Morning Prayer
Make the sign of the holy cross and say:

In the name of the Father and of the Son and of the Holy Spirit. Amen. I thank You, my heavenly Father, through Jesus Christ, Your dear Son, that You have kept me this night from all harm and danger; and I pray that You would keep me this day also from sin and every evil, that all my doings and life may please you. For into Your hands I commend myself, my body and soul, and all things. Let Your holy angel be with me, that the evil foe may have no power over me. Amen

Martin Luther's Evening Prayer
Make the sign of the holy cross and say:

In the name of the Father and of the Son and of the Holy Spirit. Amen. I thank You, my heavenly Father, through Jesus Christ, Your dear Son, that You have graciously kept me this day; and I pray that You would forgive me all my sins where I have done wrong, and graciously keep me this night. For into your hands I commend myself, my body and soul, and all things. Let Your holy angel be with me, that the evil foe may have no power over me. Amen.

(Adapted from Luther's Small Catechism)
~~~~~~~~~~~~~~~~~~~~~~~~~~~~~~~~~~~~~~~~~
RETURN TO GOD
In Zechariah 1:1-2, we see that Zechariah's message was primarily concerned with belief and unbelief. He pointed out that the greatest sin of the Israelites' ancestors was not trusting in the Lord when they were undergoing trials. Rather, they looked to other people for help. In this way, they were rebellious and idolatrous. Zechariah wanted the people of Israel to understand that the words "return to me" should penetrate their hearts deeply.
A person "returns to God" when he trusts in and find comfort in God at all times, especially in times of need. On the other hand, a person has turned away from God when he doesn't trust in God. When someone doesn't trust God, his good works and sacrifices won't be able to help him. This is what happened to Israel's ancestors.
In Zechariah's time, when the Israelites were trying to rebuild the temple, they needed to turn to the Lord of Armies because of all the trials and troubles they were facing. They had to cling to God and depend on Him even if rebuilding the temple angered the emperor of Persia or the neighboring people. God spoke, He wanted to help, could help, and would help them so that Israel's enemies wouldn't overpower them again.
We, too, need to hear these warnings in the book of Zechariah. Let everyone return to Christ, cling to him, and not fall away. Let no one become scared or be led astray. God speaks. And God will do what he says.
(Martin Luther: Through Faith Alone)
Fall 2013
~~~~~~~~~~~~~~~~~~~~~~~~~~~~~~~~~~~~~~~~~

This page was last edited on February 14, 2018 06:45 PM
Teenistused:
Manhattanil -
Gustavus Adolphus Lutheran Church
155 East 22nd Street
New York NY 10010
(3rd Avenue & Lexington Avenue vahel)
ja
Bogotal -
Trinity Lutheran Church
167 Palisade Avenue
Bogota, NJ 07603-1633
(Palisade & Linwood Avenue nurgal)
Services are held in:
Manhattan -
Gustavus Adolphus Lutheran Church
155 East 22nd Street
New York NY 10010
(Between 3rd Avenue & Lexington Avenue)
and in
Bogota -
Trinity Lutheran Church
167 Palisade Avenue
Bogota, NJ 07603-1633
(At the corner of Palisade & Linwood Avenue.)
Pastor: Thomas Vaga
Kodus: 732-581-2951
Esimees/Chairman:
Sven Roosild
P.O. Box 623
Shoreham, NY 11786
Tel: 631-744-1090
Laekur/Treasurer:
Eha McDonnell
18 Styvesant Oval
Apt. 10A
New York, NY 10009
2019
2018
Historical
2016 veeb. Jutlus - Piiskop Vaga