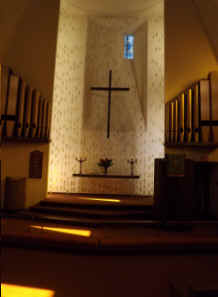 Õpetaja: Enn Auksmann
Tel: 949-387-4109
Cell: 310-745-0450
E-post:
padrepaul@mac.com
Esimees: Heino Nurmberg
Tel: 760-775-9160
Cell: 714-785-0583
E-post: hnurmberg@earthlink.net
Laekur: Uve Sillat
Tel: 310-836-4210
Cell: 626-476-6394
E-post:
Sillat@att.net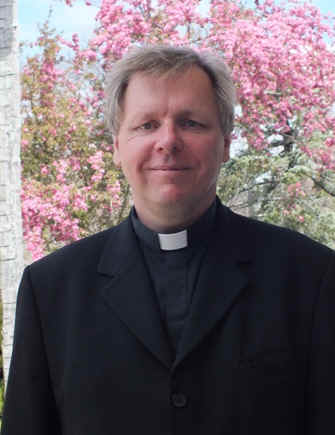 Praost emeeritus
õpetaja Enn Auksmann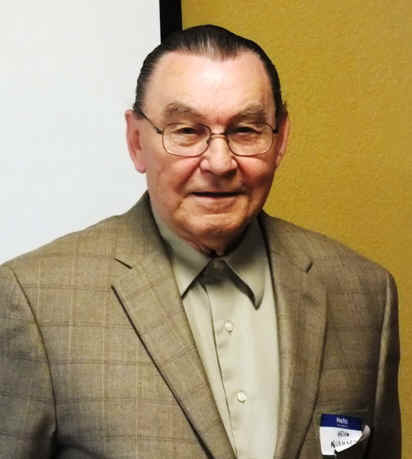 Esimees Heino Nurmberg

EESTI KIRIKU SEINAKALENDER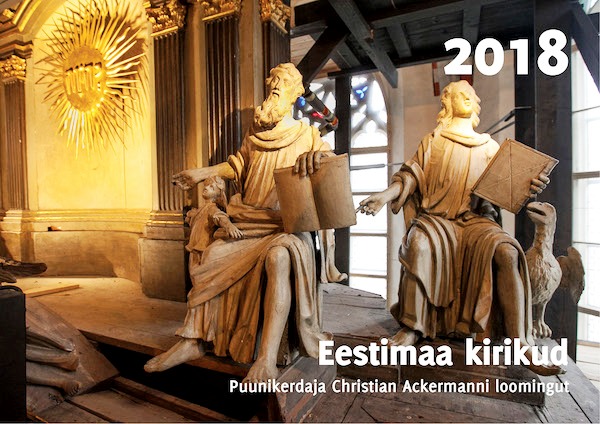 Kogudus oli eelarveliselt otsus- anud toetada ajalehe "EESTI KIRIK" seinakalendri väljaandmist $500 summaga.
2018 aasta kalendrisse on kogutud Eestimaal 17. sajandil tegut- senud puunikerdaja Christian Ackermanni looming meie pühakodades. Nii on saanud oma lehekülje järgmised kirikud: Tallinna toomkirik, Hageri, Simuna, Järva- Madise, Türi, Koeru, Kullamaa, Rapla, Martna, Vigala, Juuru ja Rootsi- Mihkli.
Kalendri hinnaks on $5.00 ja on saadaval Aili Rebaselt. tel. (949) 709-5292.
Samuti soovitab juhatus teha ajaleht "Eesti Kirik" tellimusi, mille maksumus on € 90.00 aastas. Ajaleht ilmub kord nädalas ja saadetakse välismaale kahe nädala kaupa.
Tellimuste vormis- tamisega saab abistada koguduse laekur.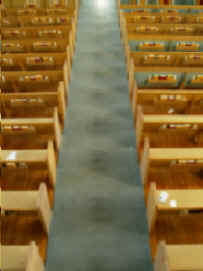 Terms and Conditions
PRIVACY POLICY

We protect your privacy

Thank you for visiting www.LosAngeles-Kirik.cwahi.net. E.E.L.K. Los Angelese Kogudus / Estonian Evangelical Lutheran Church of Los Angeles recognizes your right to privacy and is committed to protecting it. The following describes our practices in the collection, use, disclosure and retention of contact information resulting from this web-site.

Information collected - When visiting our website, our web server and counter automatically records domain name and standard information about the operating system and web browser you are using, as provided by your web browser. This information is used for statistical purposes to help us manage our site, but does not identify you in any way.

Contact Us - The e-mail links on this website provide an opportunity for you to contact us. Whatever information, in whatever format, you chose to provide us will be used to respond to your request. The E.E.L.K. Los Angelese Kogudus / Estonian Evangelical Lutheran Church of Los Angeles may contact you with further information related to your request, to obtain feedback or to keep you informed about our activities.

Retention of Information - If you do not wish to receive such contact, simply notify us by e-mail and we will gladly accommodate your request.

Disclaimer on Links to other Sites - The E.E.L.K. Los Angelese Kogudus / Estonian Evangelical Lutheran Church of Los Angeles is not responsible for the contents or privacy practices of any "off site" internet information or web-sites referenced by or linked to our website. The inclusion of any link does not imply endorsement by us of the website. Use of any such linked website is at the user's own risk.

Security of Information - We do not disclose your personal data to other organizations, nor do we rent, sell, or trade our mailing lists. The individuals working with The E.E.L.K. Los Angelese Kogudus / Estonian Evangelical Lutheran Church of Los Angeles and who have access to the data, are obliged to respect the confidentiality of this information.
Copyright - The images, background and text herein are used with permission and are copyrighted by the image providers. Distribution, transmission or republication of any material from this website in whole or in part in any medium or form is prohibited without prior written permission.

This page was last edited on November 25, 2015 10:00 AM